Welcome to our new and improved website!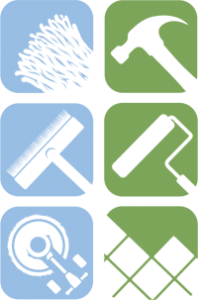 Please take a second to admire our brand new graphics that demonstrate all of our areas of service.  As always we offer our first class NYC residential cleaning service , NYC commercial cleaning service, NYC painting service and NYC handyman service.   However, please note that we have added a brand new section covering our NYC Facilities Maintenance division.  We offer a full range of services to retail stores including porter and janitorial services as well as maintenance and handyman services.
Please look around and do not hesitate to contact us with any of your commercial or residential needs.  Additionally, please remember to check back with us because we will be updating this portion of the website frequently with important news and great offers.