Handyman Service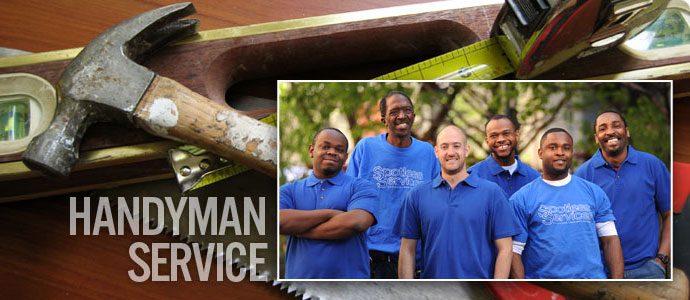 Some of our specialties include:
All carpentry projects, big and small
All types of tile work
Air conditioner installation
Temporary/Permanent wall installation
Hanging pictures and wall mountings
Furniture assembly
Ever run into a situation where there are so many small things to do they never get done? Spotless is here to help.
No Handyman job is too big or small. We specialize in all types of repairs. Many of our workers have specific skills so it's easy to match a person to a job. There is hardly anything you can think of that we can't do.
Spotless Services provides a unique and affordable handyman service for either the home or office. No job is too big or too small, whether we are hanging window shades, building shelving units, or constructing permanent walls and room dividers.
Our prices are extremely reasonable and many times, accurate estimates can be given over the phone.